FLOOR CLEANING - CUSTOM CLEANING SOLUTIONS
Custom Cleaning Solutions provides professional commercial & residential cleaning service specialising in:
• Carpets & advance stain removal
• tile & grout
• upholstery
• high pressure cleaning & sealing
We are a sought after cleaning company with unbeatable customer service, from contact, to booking, to our specialised cleaning, we are there to provide your required service efficiently & effectively. Satisfaction guaranteed!
You can join us on Facebook or view our web page at www.customcleaningsolutions.com.au
Locally owned & operated we understand Business & Community.
Please give me a call anytime if you require a quote, the attached flyer gives full details of the services I am able to provide.
Regards,
Brendan Kays
Mob: 0401 466 830
brendankays@optusnet.com.au
www.customcleaningsolutions.com.au

CUSTOM KITCHENS AND MORE
Custom Kitchens and More specialises in all aspects of custom cabinetry throughout the home.
Whether it's a brand new kitchen or laundry, or a stylish bathroom vanity, we will help bring your project from design through to completion. E-mail mike@ckandm.com.au Mobile 0423970213
CELTIC BUILDERS
Celtic Builders is a locally owned and operated building company.  We specialise in additions and alterations and can tailor plans to match your exact requirements, whether it's an architecturally designed extension, renovation, a second storey addition or granny flat.  Together with a high quality of workmanship, we offer a friendly and reliable service.
Celtic Builders is a member of the Master Builders Association WA and an accredited Women Friendly Services company.
Call Jon on 0488 758590 or email  jon.dunn@celticbuilders.com.au for more information visit our website www.celticbuilders.com.au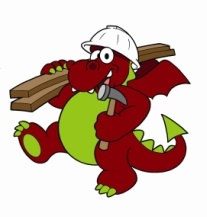 ELECTRICIAN - ROMEX ELECTRICAL
We have been operating as Electrical Contractors for over 20 years
and are experienced in many aspects of the electrical industry including
commercial, industrial & residential. We specialise in the real estate
industry and offer efficient and quality service. Just contact us to arrange
RCDs, smoke alarms or any other electrical maintenance.
Ph: 9525 0599 or Email
admin@romexelectrical.com.au
or visit our website
www.romexelectrical.
com.au